Corporate Social Responsibilty Statement
This policy relates to the social and non-regulatory aspects of OBR Construction undertakings.

For OBR Construction, Corporate Responsibility is about living the values and principles that govern the way we operate as an organisation and behave as individuals.

OBR Construction recognises the impacts that we make on society, the economy and the planet. We seek to make a positive difference in the places where we operate. Our aim is to be good corporate citizens and to support the local communities in which we operate.

Our vision for Corporate Social Responsibility is to:
• Conduct our business activities in a manner that promotes economic, social and environmental benefits to all stakeholders.
• Have a positive impact on our people, the communities we work in and the wider environment.
• Encourage innovative approaches and best practice.
• Adhere to the construction industries 'respect for people' initiative.
• Continuously improve towards more sustainable and environmental friendly ways of working.

This Policy applies to all Obr Construction offices and construction projects. The statement was approved by the board of directors.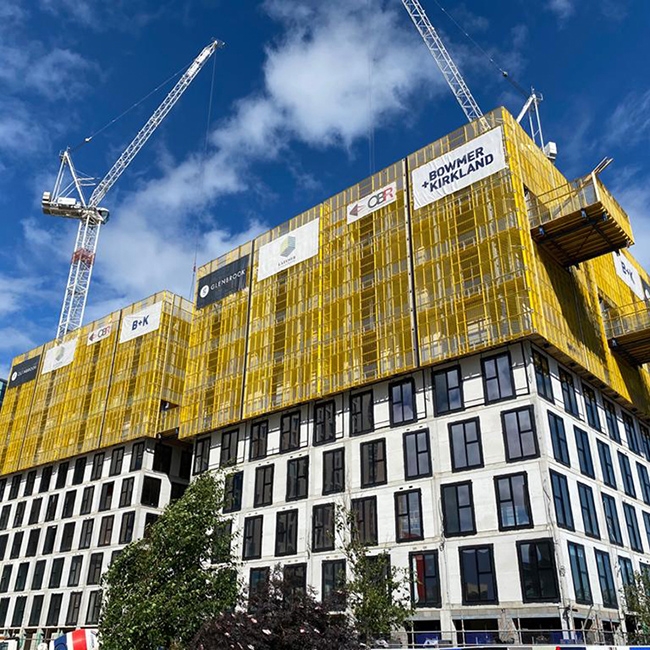 "OBR have executed projects for Sisk since 2000 and i have had personal experience on a number of projects dating back to that time."
Tom Wall, Construction Director, john Sisk & Son Ltd
21st March, 2014
Read full testimonial
John Sisk and Son Ltd, Runcorn Thermal Power Station
OBR have been working on the Runcorn Thermal Power Station as direct Reinforced Concrete works subcontractor to John Sisk & Son Ltd since August 2010. The contract value for OBR was in the order of £10 million over two phases, on which OBR provided the concrete and plant for their works. Phase 1 which is approximately £7.5m is substantially complete and Phase 2 is currently 50% complete and will be completed later this year. The scope of works included complex substructure and superstructure elements including the Waste Bunker which is approximately 80m long, 20m wide and with certain walls approaching 50m in height. The execution of works involved significant temporary works design which OBR managed diligently. To date OBR have delivered on Safety, Quality and Schedule on what we would regard as a very challenging project from a technical nature. The personal commitment of their Senior Management was a significant factor in their overall success. One significant factor in selecting OBR for a major scheme like Runcorn TPS was their capacity to deliver. OBR have executed projects for Sisk since 2000 and I have had personal experience on a number of projects dating back to that time. I would consider OBR for any Reinforced Concrete Works in the future and I would have no hesitation in recommending them.