We pride ourselves at being programme driven, delivering for our clients safely on time and on budget for all projects.
Relationships and teamwork have been vital to building our past success and will be key to our future. Our team have a diverse range of skills and are committed to working closely with our Clients, professional teams and supply chains to develop pragmatic, innovative and cost effective solutions to achieve maximum value on each and every project.
OBR's project delivery system is based on our simple time proven formula: safety – quality – programme – budget.

Featured Project
Colledge Road Croydon
OBR Construction hold record for core construction of the highest modular building in the world - Colledge Road Croydon.
Read more
News
Find all the topics that make OBR news: projects, innovations, public and client events, partnerships ...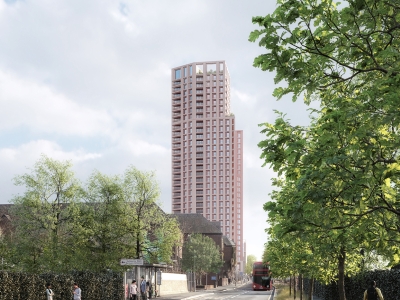 01 March 2023
The Mall Walthamstow
OBR Construction Ltd have been awarded the Ground Works and Reinforced Concrete Frame on The Mall, Walthamstow project for Tide Construction Ltd.
The scope includes the construction of a basement on piles foundations. Two block with slipform cores 36 & 28 storeys high, in-situ suspended slabs at ground and 1st floor with 1.7m deep podiums slabs at level 2 to take the vision modules. When completed it will provide 495 one and two bedroom apartments.
OBR works commence on site in April 23 and OBR completion is targeted for December 23.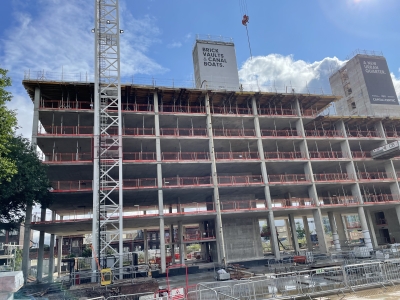 01 February 2023
Goods Yard Stoke
OBR Construction Ltd have been awarded the Reinforced Concrete works on Goods Yard, Glebe Street, Stoke on Trent project.
The work consists of 1 Block, 10 storeys with two RC Cores and traditional RC slabs. Once complete, the main building will feature 174 design-led apartments for rent, with a mix of 1,2 and 3-bed homes, as well as private resident gardens, resident facilities such as a café or bike repair shop, alongside other uses such as a gym or convivence store.
Project commences in March 23 and OBR works will be completed Quarter 4 of 2023.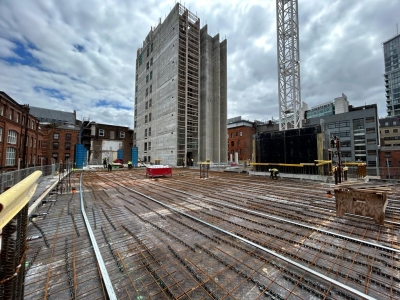 01 November 2022
St Michaels, Phase 1, Manchester
OBR Construction Ltd have been awarded the reinforced concrete works on the highly prestigious St Michaels project, Manchester. The Slipform Core will be one of the largest completed to date by OBR with a post tensioning frame to follow.
The office building, which will include a new public square and a rooftop restaurant with views across Manchester that can accommodate 900 guests.
Project commences in January 23 and OBR works plant to be completed Quarter 1 2024.
"OBR performed exceptionally on what was a programme driven project with significant logistical challenges. "
James Minehan, Project Director, Tide Construction
21st March, 2014
Read full testimonial
James Minehan, Tide Construction
OBR performed exceptionally on what was a programme driven project with significant logistical challenges. Personally, I found that OBR's experience excelled and helped us navigate through what was at times an intensely difficult and challenging scheme, achieving all milestone dates throughout the project. I would have no reservations in terms of recommending OBR and will seek to utilise them again on future RC projects.